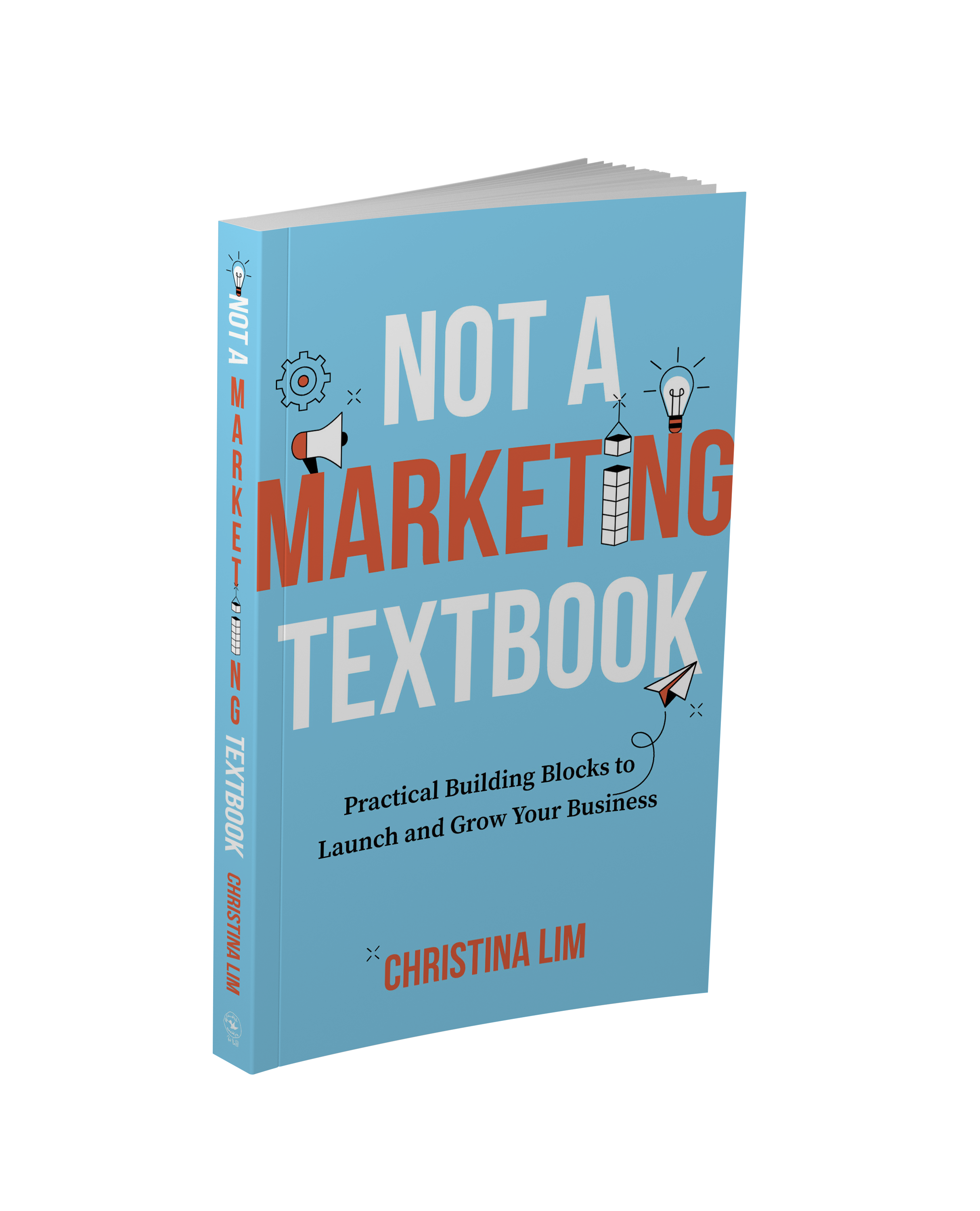 In this book, you can tell that Christina genuinely wants to help people, not to show off. It was written with passion as she selflessly shares her experience and real battle stories. I am familiar with and was close to some of the cases shared.
This book is, like her, unconventional, pragmatic, and very inspiring. It is easy to read and it takes someone who truly understands the subjects to cut through all the jargon and distill complexities.
This book will speak to you and make you reflect. It can set you on the right track for your brand and business to grow.
Christina's extensive experience with start-ups and working with brands has enabled her to coach with a mind of an army general and execute with the skill of a sniper.
This book shows the importance of studying the target audience's persona to elicit the connection between marketing and human desires. It reduces so much guesswork for marketers trying to get the exact messaging to the marketplace.
This book provides vital consideration points for business owners to establish clear marketing key performance indicators. She has taught many what to do for marketing and how to execute marketing strategies better than many others.
Are you struggling to make marketing sense of your business or overwhelmed by the various marketing courses available out there?
This book offers a roadmap and treasures of wisdom from Christina gained by practical experiences and case studies.
Veteran marketer Christina Lim's book, Not A Marketing Textbook, is a refreshing down-to-earth approach to demystifying marketing, and to providing practical and actionable building blocks for any business.
Whether a start-up trying to create and define a new brand and territory; or an existing company looking to embark on a new direction and bring new products or services to market, the book is packed with practical ways to: position and define the brand correctly; make sure the idea is scalable; understand the customer and the competition; what to avoid; and last but not least, ensure the right team is onboarded.
The stories and examples are relatable and inspiring to newbie or veteran alike, with many clever examples that prove you don't always need a massive budget to succeed.
It takes a certain type of experienced expert that has the ability to translate complex principles into practical, easy-to-understand and just-in-time tasks in a way that does not dumb things down so much it becomes ineffective.
Christina has done this for start- up founders in the critical area of marketing—an activity that cannot be ignored. This book is easy-to-read with relatable stories, structured in a way that helps one understand what's important to focus on depending on the start-up's current growth stage.
Follow the advice, and you will find yourself laying the necessary marketing foundation your start-up will need to ensure sustainable growth and success. Well done, Christina!
Many start-ups fail because they do not know how to convert their ideas into businesses, Christina truly understands the challenges of start-ups from the inside. She draws from years of hands-on experience as a successful marketing leader to deliver practical and easy to apply building blocks that help start-ups jump over the hoops of branding, launching and marketing their businesses.
This book is a must read for not just start-ups but also any businesses looking to navigate complex marketing and brand concepts.
I first met Christina in 2011 when she was Director of marketing for NTUC FairPrice, Singapore's largest grocery retail chain. I invited Christina to speak with my sales, marketing and customer experience team about how she had grown the social media presence for FairPrice in the very early stages of social media marketing.
She enthralled my team with her sharing. Thus inspired, my marketing colleagues went on to experiment with their own unique and engaging ideas. We eventually grew our social media footprint to emerge as a case study often quoted by marketing and advertising trade media.
Christina has that effect on people. She's a practitioner, not a preacher. Yet, she makes time to share and inspire. This book is peppered with her personal anecdotes as a marketer as well as best practices picked up from others which would make for excellent tips for those leading start-ups as well as marketers in established companies keen to pick new ideas and approaches.